Learn Korean online and say more than just 사랑해 (saranghae) with Hana Korean
Smallest group class in Singapore (8pax)
Free trial class available
Ready to learn with us?
Our lessons are fully SkillsFuture claimable. Sign up for a free trial class here!
Don't stay in Crush Land. Crash Land Onto Your K-Idol's Page With Finesse!

Are you an avid K-drama fan and dream of being able to slide into Lee Min Ho's DM? Do you hope to be able to converse with Park Seo-Joon with confidence in one of his Instagram Live sessions?
Hana Korean Online classes will equip you with more than just saranghae to help your messages stand out among the thousands they receive daily! Who knows, you might just get a naddo from the Korean Star of your dreams.
Hana Korean prides itself on having a dedicated team of teachers and small class sizes. We know that some people don't mind classes with a large student group, but it's okay to not be okay with such arrangements. If you want to be able to speak Korean confidently, having a small class size helps as you will be able to practice as much as possible, and our teacher has more time to guide you personally. Our online classes are limited to a group of 6 students. Some of our students are especially delighted because our teachers look like Korean stars too!
Online classes are actually wonderful. Jinja?! YES, jinja! In the pandemic, this is the best!
Hesitant about online classes?
More Effective Articulation and Pronunciation
With the safe-distancing measures enforced, both teachers and students are required to wear masks at all times. Wearing a mask can affect teaching and learning. On one hand, the pronunciation may not be clear. Next, you are unable to read the teacher's lips. Lip-reading often helps the student to pick up the correct pronunciation quickly. 
Convenience Without Compromise
Just like Working From Home (WFH) arrangements, accessing classes online is convenient. You can access the class in just a few seconds with the click of a button! Right after class, you can go on catching your favourite k-dramas (Done with Vincenzo, yet?) without moving an inch.
We put in a great video to explain why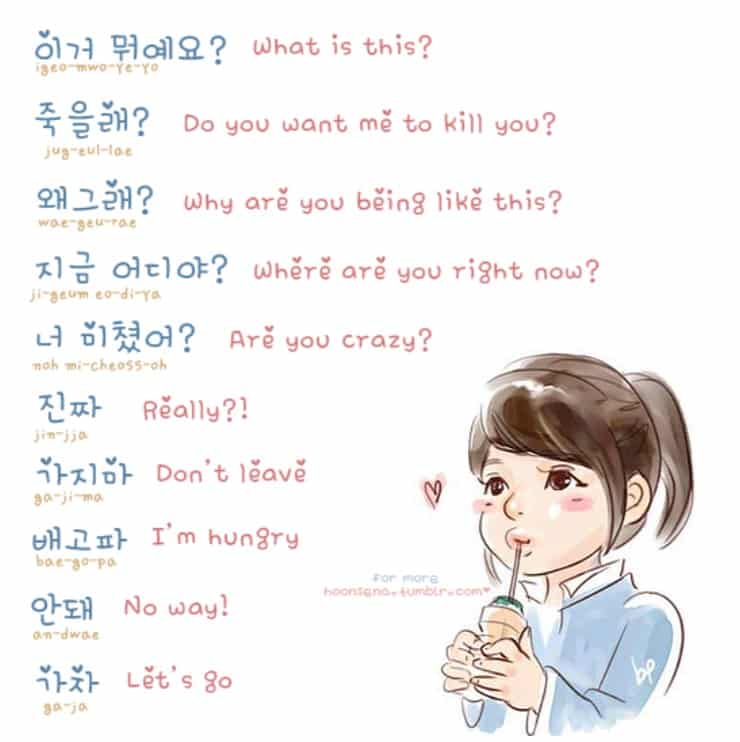 What else does Hana Korean offer?
Apart from conversational skills, our Hana Korean trainers deliver a great curriculum that would also help you to read, write and understand Hana Korean characters (also known as the Hangul). If looking at Korean characters makes you go Aigoo / 아이구, do not fear! Our trainers will guide you along until your Korean is dae-bak!
Ready to learn with us?
We offer competitive rates in Singapore without compromising on quality.
Our lessons are fully SkillsFuture claimable.