Are you ready to move from being an avid Korean drama fan to a Korean language speaker? If all those hours watching Korean movies have made you fall in love with the Korean language, you've come to the right place. Hana Korean offers an Introductory Korean Language Class (Basic Korean) that equips you with the language foundations, with no pressure to level up to advanced classes, unless you are truly interested and passionate about learning the language.
Course Syllabus
Our Introductory Korean Language Class for beginners has a unique and customized syllabus to ensure learning Korean is fun and simple. The course will cover the following foundations:
Conversational Korean (informal) 

Basic names and places in Korean 

Read and write simple Hangul characters

At the end of the course, you will have the confidence to travel and navigate Korea on your own, order delicious Korean food (Budae Jjigae, anyone?), and be able to read and write to your favourite Korean idols in Hangul!
Not looking for Korean for Beginners?
Take our placement test and we will be able to put you in the right class to advance your knowledge!
If you have any questions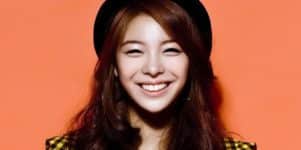 Why Choose Hana Korean?
Hana Korean prides itself on having small class sizes (only 8 students maximum) and the most dedicated trainers. These unique aspects of Hana Korean have proven to help our students to learn basic Korean effectively. Our students improve and learn Korean twice as fast than at other schools with larger class sizes. Furthermore, it keeps our classes fun, interactive, and stress-free!
Course Details
Mode of Instruction: English 
Course Duration: 30 hours 
Materials: Active Korean Series
Entry Requirements
At least an N-Level Certificate. 
Try a Korean class for free
We offer you the most competitive rate for learning Korean in Singapore. Will you enjoy learning with us? Give it a try for free!