Smaller classes quicker progression for you
Looking for a Korean course? Singapore offers many options. Why learn Korean at Hana Korean? We offer Korean courses for adults that are both high quality and affordable. With our small class sizes, you can learn Korean faster, and start using it after the first lesson. In fact, we have the smallest class in Singapore and with reasonable prices as well.
Learn Korean 50% faster in a smaller class so what are you waiting for? Time and tides wait for no one!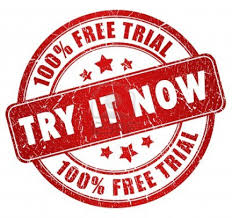 Free Trial Class Online
Come for a free trial class and experience what it is like to learn Korean with us.
Weekly trial class available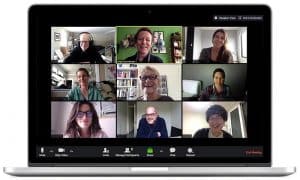 Adult Online Classes (SSG Eligible)
Enrich your life at home with Hana Korean Online classes! Switch easily from your k-drama binge to our online class in just one click. 👆
We offer you the most competitive rate for learning Korean in Singapore. With a dedicated team of trainers, level up your Korean in the comforts of your own home. Dae-bak!
Available on weekdays and weekends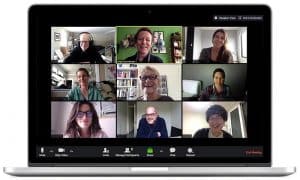 Teens Online Classes
Finally, a Korean class specially for teens, use this opportunity to expand their minds with our Korean Language Class for Young Learners!
Available on weekdays and weekends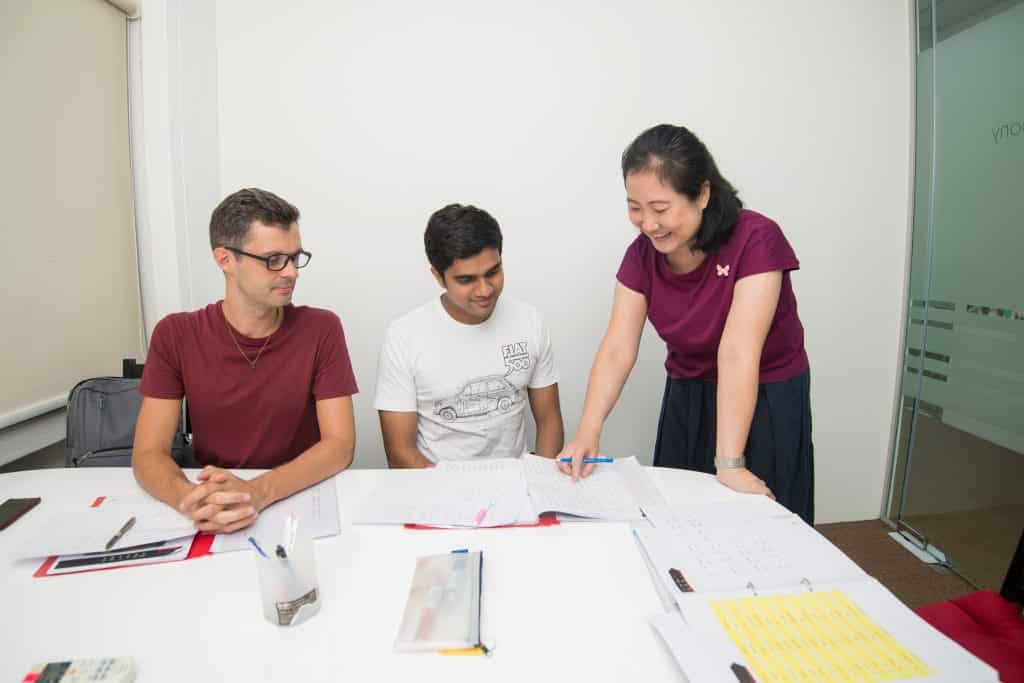 Adult Onsite Classes
Prefer face-to-face classes? Hana Korean Language School also offers classes conducted at our centre. We adhere strictly to safe-distancing guidelines, and classes only have 5 pax at any one time. Join us now!
Available on weekdays and weekends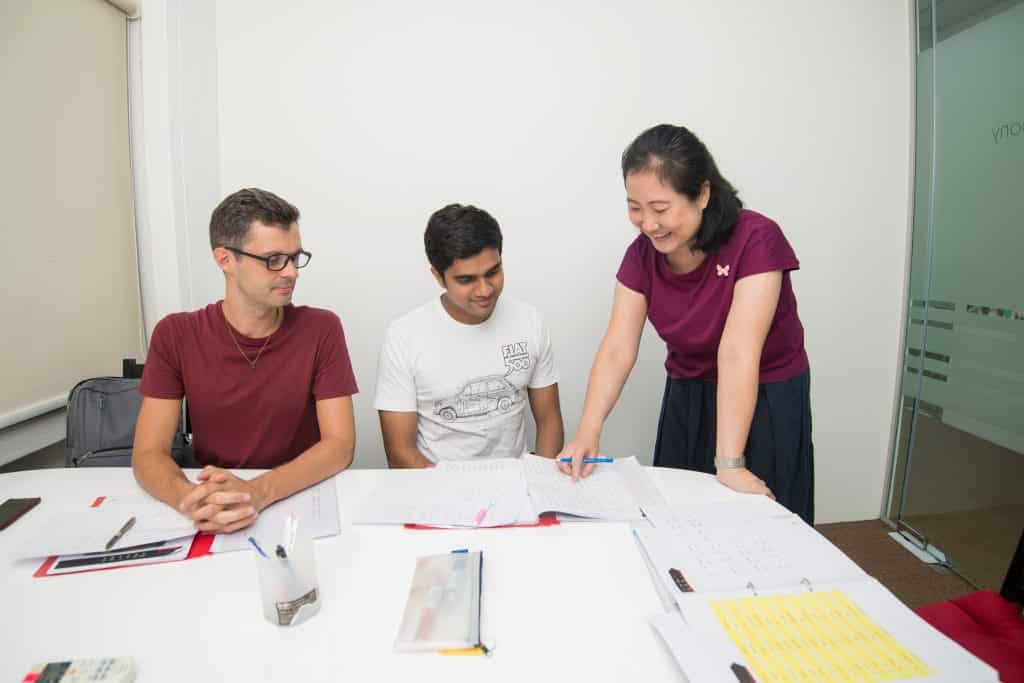 Teens Onsite Classes
Send them to our Korean class and get them out of your house and away from their phones. Our class is specially designed for teens!
Available on weekdays and weekends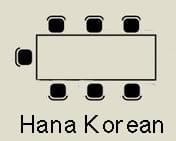 Hana Korean class is a "tutorial" approach to learning
We run small group classes in tutorial style for a higher quality learning experience. Class conducted in tutorial style is more interactive and specific than a lecture.
The success lies in attending to the strengths inherent in teaching a small group of students. We further reinforced the advantage of our small class size by shifting our role to that of a facilitator of discussion rather than an instructor.
Student sits facing one another to further facilitate discussion and cross training.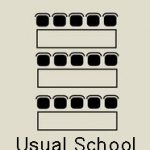 Traditional layout emphasise more on the trainer teaching, with the students facing the trainer. This is an efficient layout for more students in the class
Most schools conduct  the class for only 1.5 hours and there isn't enough time for practice and revision.
With more students, the fastest and the brightest gets the most attention from the trainer, if you cannot catch up, you risk falling behind after the 2nd lessons.
Trainer have fewer opportunities to discuss beyond textbook as they need to complete the course within the allocated time
Interesting, involvement of students to participate on pronunciation. Very good engagement from the teacher.
Teacher KIM is very patient with us and thank her for making the class fun and lively
Our first-class conducted online using Zoom was a pleasant experience. I thought it might hamper the effectiveness of the class but Kim-sem made the class engaging. It's unfortunate that we can't be in the same classroom because I think we miss out on interacting with our classmates and instructor in person. Doing this class online is the next best thing during this time.
Pretty much every school, including us, will ask you to make full payment before joining the course. We need to do that, because we have commitments to keep to our teachers as well. But as a student, it's hard to sign up for something you haven't experienced yet.
We believe in working only with experienced teachers in small group settings, because we see how our students benefit from the personalised experience. This emphasis on quality comes at a price as well.
With the pandemic, we are moving our trial classes online. You can now experience our class in your comfortable PJs at home, what are you waiting for? Join us now!