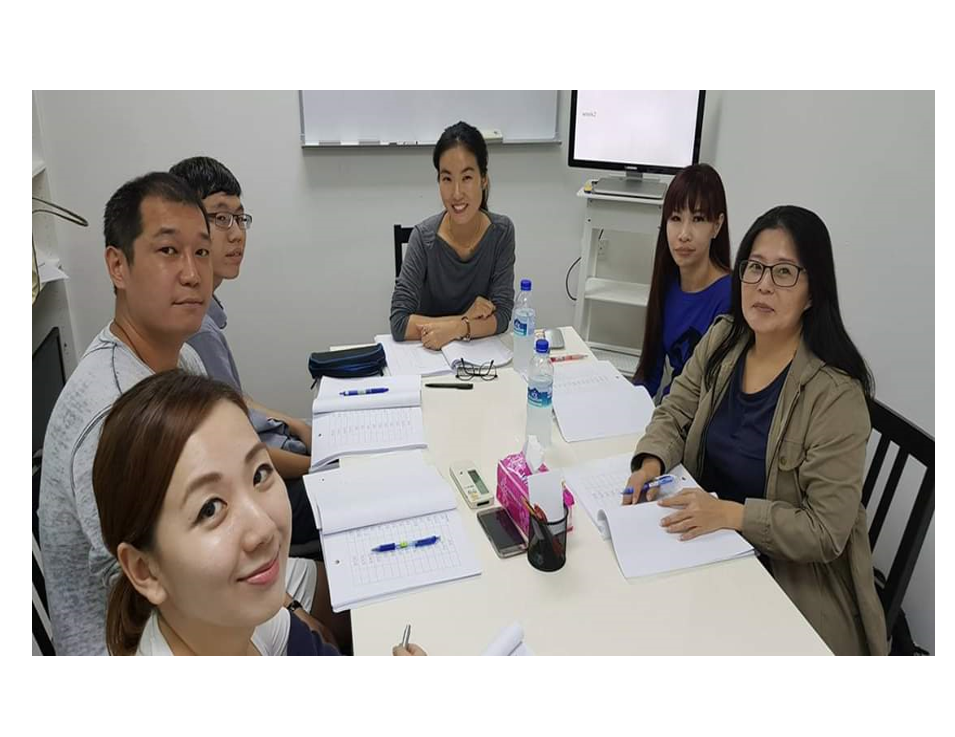 Korean language course
Intermediate 1
2:00 PM - 4:00 PM

( Sat )
Teacher jin young is very engaging, and patient. She explains thoroughly and within 2 hours all of us could understand how to read simple korean words. Looking forward to our next!
Send us an enquiry
We will get back to you on the same business day
HANA KOREAN VS THE TRADITIONAL CLASS
Hana Korean class is a "tutorial" approach to learning
We run small group classes in tutorial style for a higher quality learning experience. Class conducted in tutorial style is more interactive and specific than a lecture.
The success lies in attending to the strengths inherent in teaching a small group of students. We further reinforced the advantage of our small class size by shifting our role to that of a facilitator of discussion rather than an instructor.
Student sits facing one another to further facilitate discussion and cross training.
Traditional layout emphasise more on the trainer teaching, with the students facing the trainer. This is an efficient layout for more students in the class
Most schools conduct  the class for only 1.5 hours and there isn't enough time for practice and revision.
With more students, the fastest and the brightest gets the most attention from the trainer, if you cannot catch up, you risk falling behind after the 2nd lessons.
Trainer have fewer opportunities to discuss beyond textbook as they need to complete the course within the allocated time
Small class size allows for more involved learning. A lot of opportunities for oral practicing with teacher
I feel that accommodating four students for the lesson is indeed an excellent idea, as full attention was given to us when questions were raised.